Imeka: Taking you into the future of white matter research
Our imaging abilities are
powerful, unique, and non-invasive.
IMEKA + YOU
Imeka: Because data means
nothing without analysis
Advanced white matter imaging—such as diffusion MRI (dMRI)—is a readily available technology that can pick up microstructural properties of the central nervous system. Data can be collected in as little as five minutes on a standard MRI machine.
It's what you do with that data that makes all the difference.
Imeka's ANIE (Advanced Neuro Imaging Endpoints) biomarker platform combines white matter imaging with artificial intelligence to analyze white matter MRI signals in greater detail than anyone else.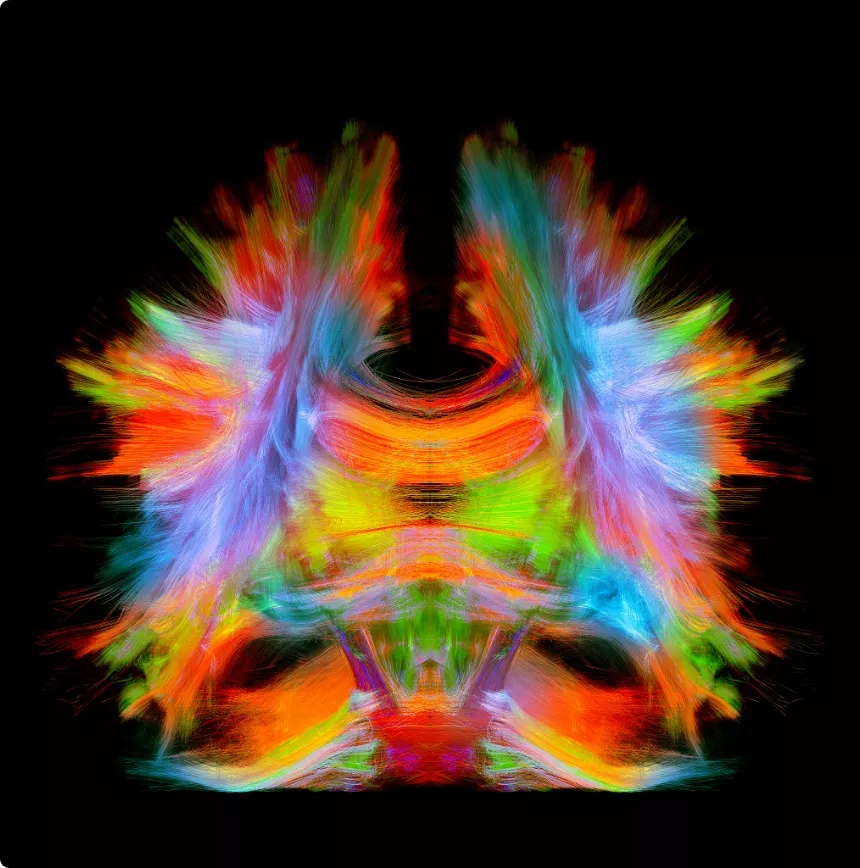 How to collaborate with Imeka
The basic process is outlined below, but we adapt to your needs.
No matter how preliminary or advanced your project is, get in touch!
Our collaboration process
1
We have an open conversation about what you're doing and what you want to know about white matter.
For example, if you're working on a therapeutic product, you would tell us about the mechanism of action and we would tell you how that translates into imaging.
2
We discuss your project and confirm the scope of our collaboration.
3
We acquire and organize the images you need.
If you need us to coordinate image acquisition by working with your clinical research organization (CRO) or finding a provider, we can do that.
If you have an acquisition protocol in place, we will validate that we can use the data you're prepared to collect.
If you already have images, we can work with legacy dMRIs.
4
We give you images and actionable answers based on the ANIE biomarker platform data analysis and our human knowledge and expertise.
IMEKA'S PEOPLE
The Imeka team is made of some of the most dedicated, driven, science-minded people you'll ever meet.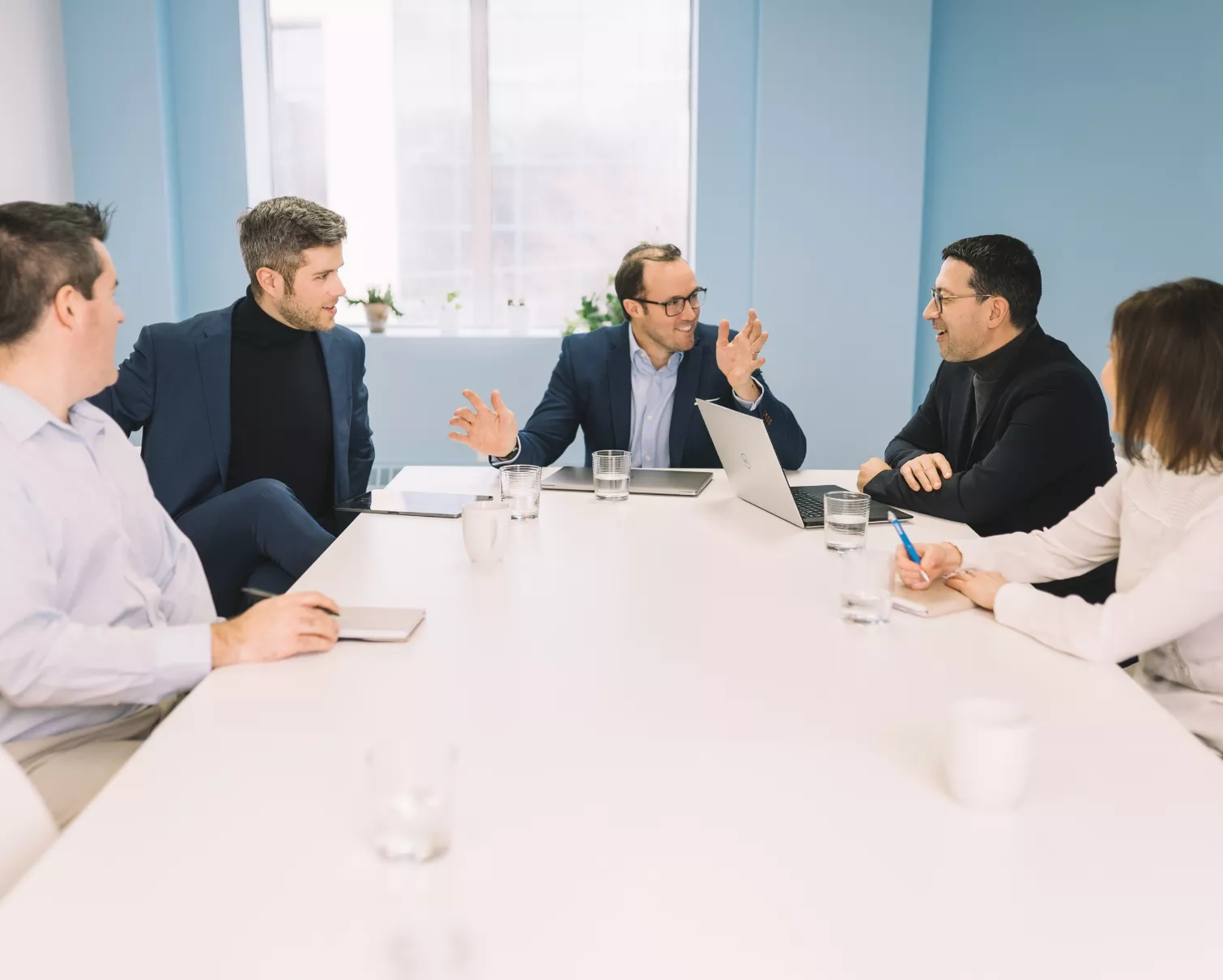 EXECUTIVE TEAM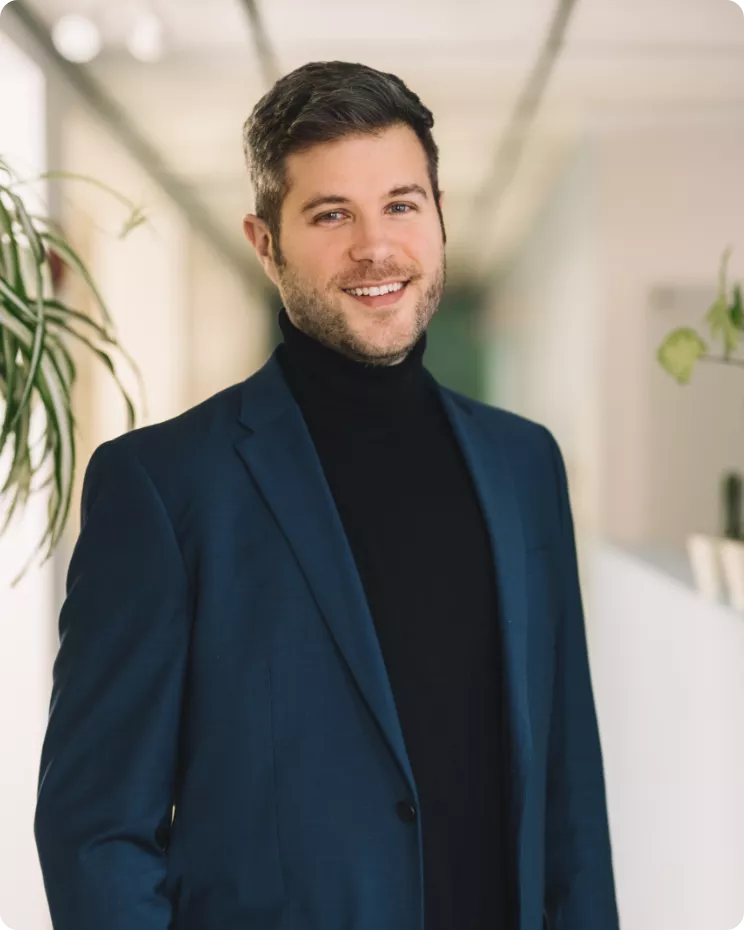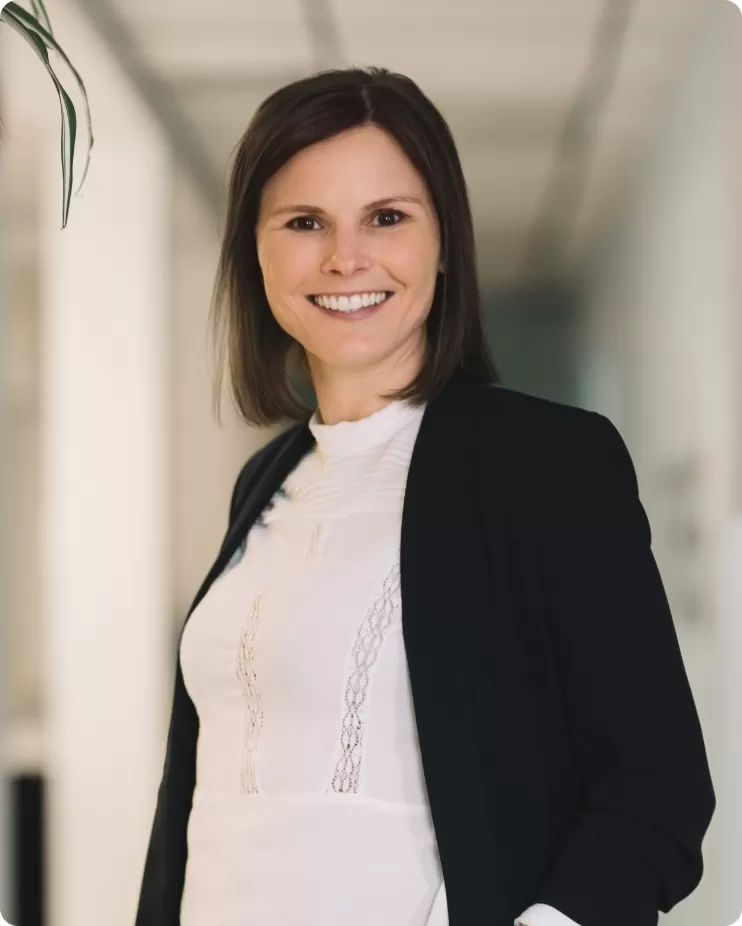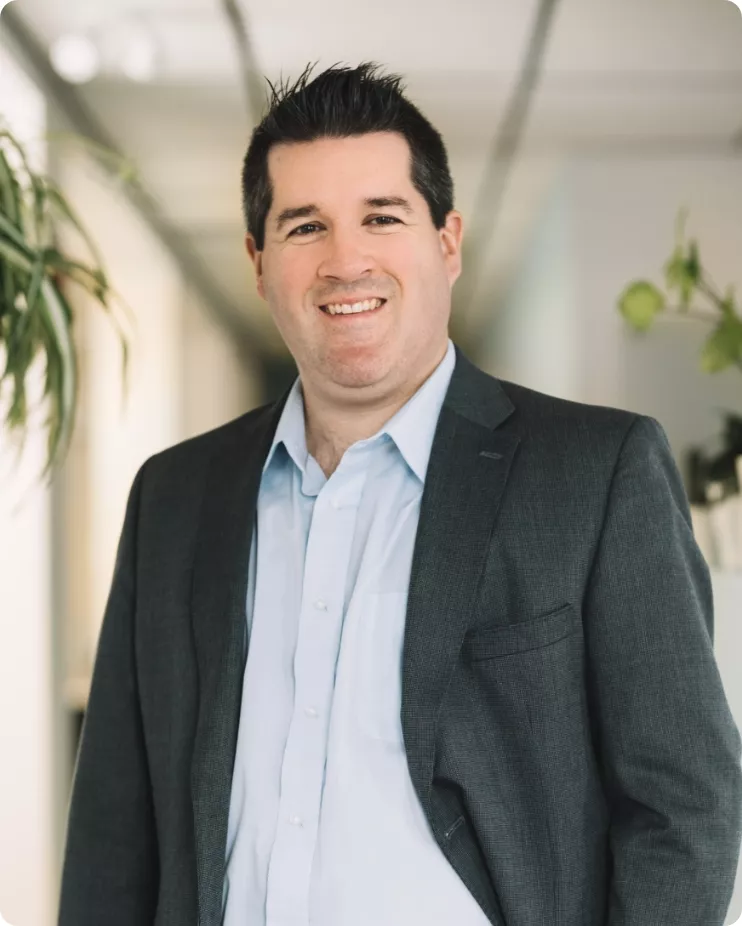 Jean-René Bélanger
Chief Executive Officer
Jean-René is Imeka's rock. He drives the company vision. Since starting at Imeka in 2011, Jean-René has driven consistent growth, established strategic partnerships with the largest companies working in neurology, secured significant investments, and built a team with extraordinary synergy that laid the foundations for Imeka's credibility in the scientific world. He managed a new office in Boston, MA, and launched a strong marketing strategy in the USA.
Jean-René's work as CEO has provided the team with a transformational vision and continuous income streams so they can focus on doing what they do best: contributing to finding treatments for neurodegenerative diseases.
Valérie Lacroix
Executive Vice‑President
Valérie is Imeka's driving force. She makes the company vision come true. Valérie has been working in the pharmaceutical and life sciences fields since 2004, and now she is shaping the future of Imeka.
As Executive Vice-President of Imeka, Valérie is involved in every part of the company, from overseeing and harmoniously integrating major functions of the business to recruiting stellar new talent and ensuring smart, sustainable growth. Valérie's passion, vision, experience, and human touch add immeasurable value to Imeka's culture and offerings.
Prior to working at Imeka, Valerie held senior roles in business development, corporate strategy, sales, and operations.
Jean-Christophe Houde
Head of Technology
Jean-Christophe has a bachelor's and a master's degree in computer science with a specialization in image analysis. He is in charge of managing the operations unit at Imeka and ensures Imeka stays at the forefront of the field by keeping up to date on developments in the field of medical imaging analysis. His in-depth knowledge of dMRI and hands-on experience come from his role as a research associate at the Sherbrooke Connectivity Imaging Lab (SCIL), which is headed by Maxime Descoteaux (Imeka's co-founder and chief science officer).
ADVISORS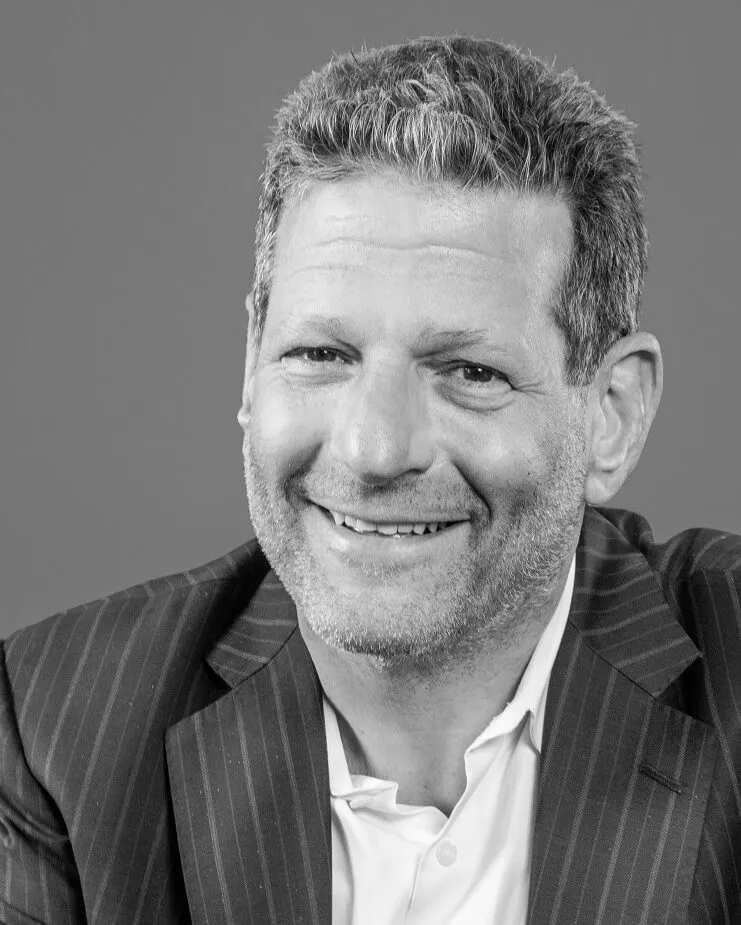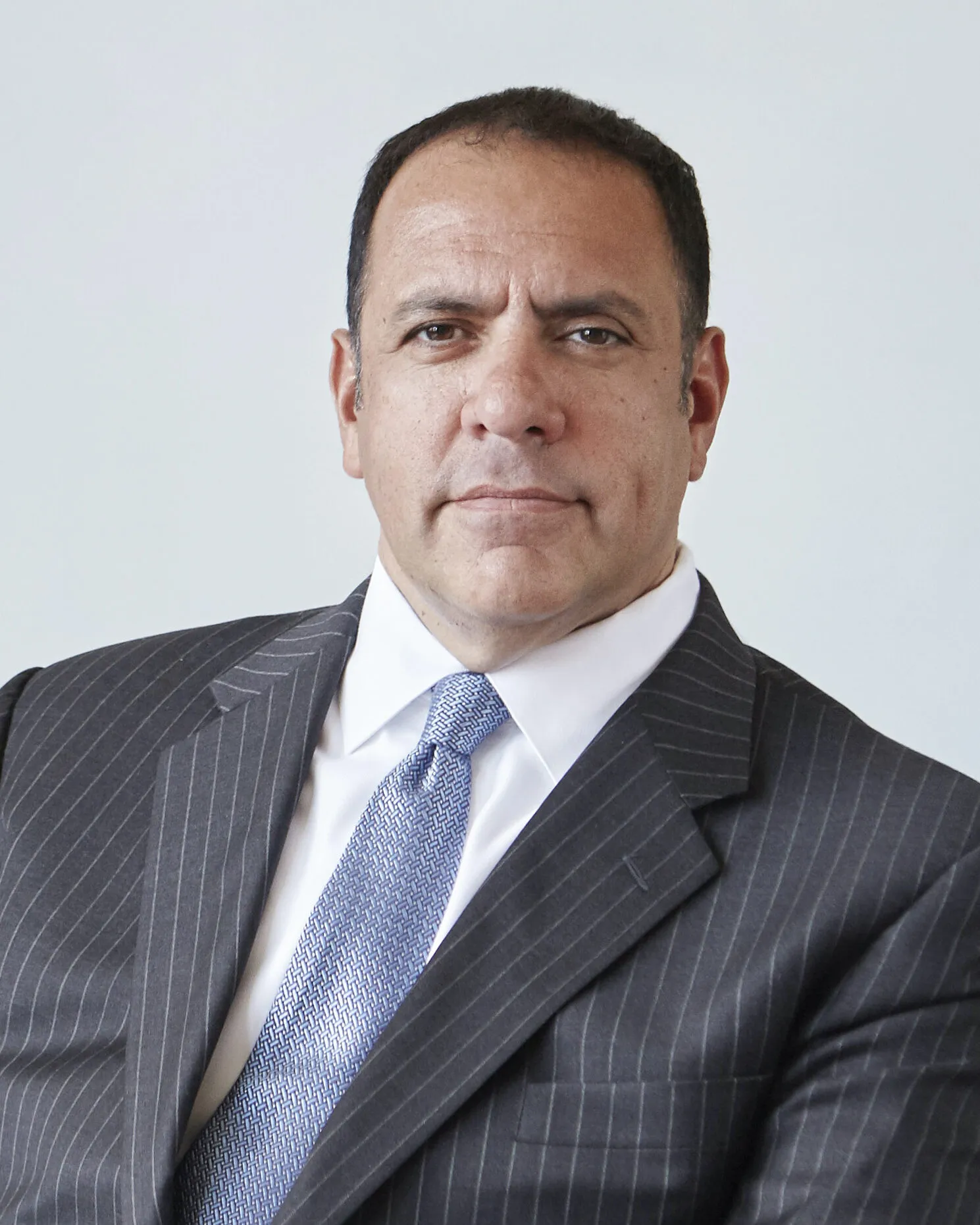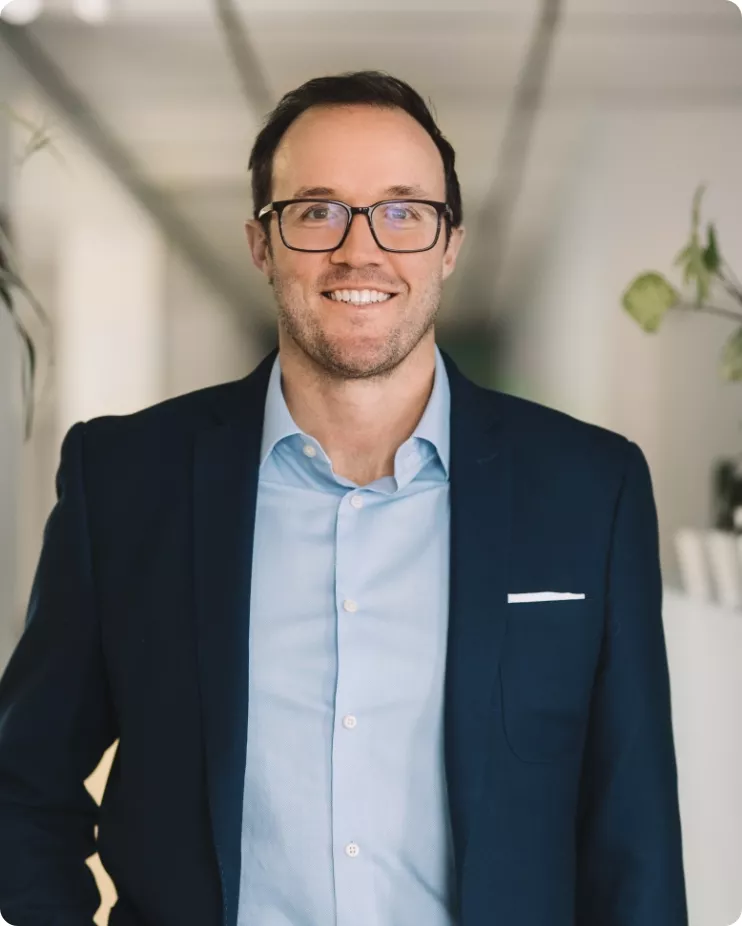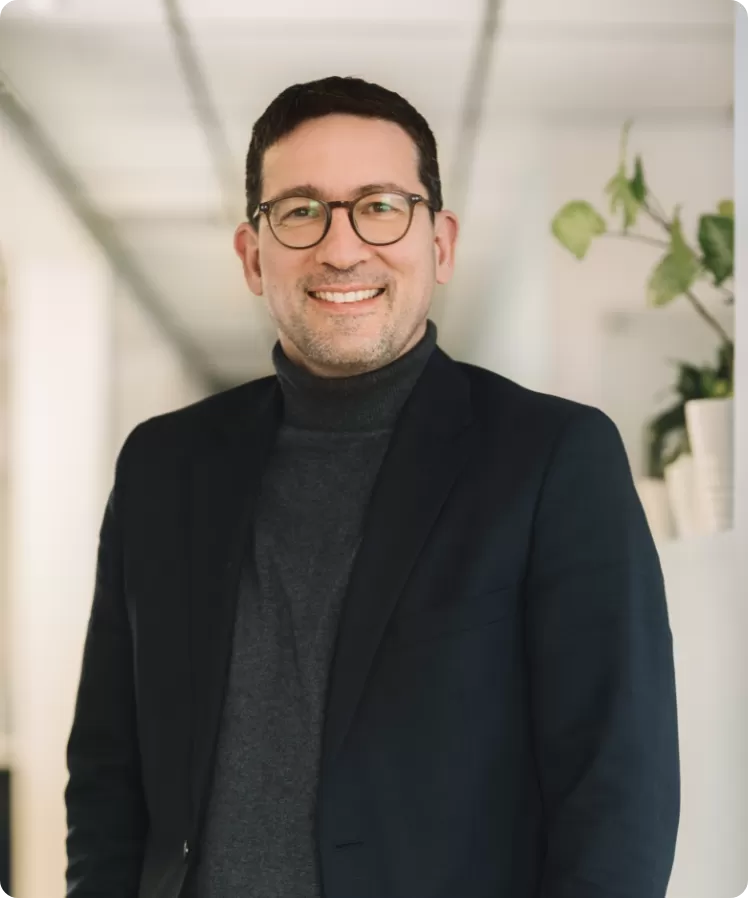 Dr. Lawrence Tanenbaum
Chief Technology Officer, Director of Advanced Imaging, Vice President, RadNet Inc.
Dr. Tanenbaum is the Vice President, Chief Technology Officer and Director of Advanced Imaging at Radnet Inc. (since 2015), having come from Icahn School of Medicine at Mount Sinai in New York where he attended in Neuroradiology and served as an Associate Professor of Radiology, Director of MRI, CT and Outpatient / Advanced Imaging Development since 2008. Prior to that he spent over 20 years in the private practice of Radiology at the JFK Medical Center / New Jersey Neuroscience Institute as Director of MRI, CT and Neuroradiology.
Dr. Tanenbaum is a senior member of the American Society of Neuroradiology, and long-term member of the Radiological Society of North America. He is a past President of the Eastern Society of Neuroradiology, and the national Clinical Magnetic Resonance Imaging Society and former Editor in Chief of their Journal Vision. He is a member of the Roster of Distinguished Scientific Advisors of the RSNA as well as several panels and committees of the American College of Radiology including the Expert Panel on Neuroimaging and the CPI / Neuroradiology Expert Review Panel. Dr. Tanenbaum is a member of the editorial boards of several journals and educational organizations and is a columnist and Associate Editor for Artificial Intelligence of Applied Radiology.
Dr. Tanenbaum is a long-term collaborator with the medical imaging industry and chairs several advisory boards (OEM, pharma, and AI).  He has interests in developing applications of AI and machine learning, contrast agents, MR, CT and advanced rendering.  Dr. Tanenbaum is passionate about advancing the clinical practice of medicine focusing on patient centric care, efficiency, radiation dose and physiologic imaging.  He is an active educator with interests in advanced imaging and innovative value-adding applications in the spine and brain.  He has authored over 100 scholarly and peer reviewed articles which have been cited over 1300 times, continues to chair educational and academic meetings and has delivered close to 2000 invited lectures around the world.
Richard Macary
Chairman of the Board, Sinaptica Therapeutics
Rich Macary is the President of Sinaptica Therapeutics, a clinical-stage electromagnetic therapeutics company developing a novel, noninvasive closed loop neuromodulation approach for the treatment of Alzheimer's disease.  As one of the company's co-founders, Rich helped drive product development and partnering efforts as well as securing FDA Breakthrough Device Designation for the company's proprietary SinaptiStimTM- AD System.  Prior to his current role, Rich was a consultant, strategic advisor and a senior executive at Sarepta Therapeutics, a global biotechnology company and leader in RNA based therapeutics and genetic medicines targeting rare diseases. In his role as Vice President of Business Development, Rich focused on developing new opportunities and therapeutic targets for the company's RNA technologies as well as complimentary technologies and related IP.  Prior to and post his roles at Sarepta, Rich held several senior executive roles at Delos, a wellness real estate and technology company, where he lead business development, strategic investments and overall strategy as both President of Delos Ventures and Chief Strategy Officer.  In his roles at Delos, Rich achieved a number of key accomplishments including conceiving, developing and launching the Well Living Lab, a Delos and Mayo Clinic collaboration to study the impact of indoor environments on the health and well-being of building occupants.
Rich spent the prior 15  years as a corporate consultant, advisor and analyst to both institutional and high-net-worth investors as well as a consultant, advisor, investor and board member to several public and private early to mid-stage companies operating in a diverse range of industries including biotechnology, medical devices, software, fintech and consumer products among others. Rich currently holds several board positions and remains a managing partner of Macary Advisors, a biotech/medtech consulting and advisory firm currently engaged with several promising companies within the fields of diagnostics, therapeutics, medical devices and digital health.  His research and opinions have appeared in many media outlets including Forbes, The Wall Street Journal, Wired, CNN, Barron's, Reuters and Bloomberg.
Maxime Descoteaux
Co-founder, Full Professor at Sherbrooke Connectivity Imaging Lab
Maxime received a PhD from Inria Sophia-Antipolis and did a postdoctoral fellowship in computer science and neuroimaging at NeuroSpin, CEA Saclay in Paris. He is a world-renowned expert in advanced white matter imaging and medical imaging. Maxime supervises the science, research, and software developments at Imeka.
In addition to his work with Imeka, Maxime leads the Sherbrooke Connectivity Imaging Lab (SCIL), known for its integrated approach to advanced white matter imaging. Maxime's credentials include:
9695 citations; 125+ journal papers; h-index 48, i10-index 131
Member of the Royal Society of Canada's College of New Scholars, Artists, and Scientists
Full professor, Computer Science, University of Sherbrooke, QC, Canada
Leads a lab of 15 members (MSc, PhD, postdocs)
International leader and conference/workshop organizer in diffusion MRI
Pierre-Marc Jodoin
Co-founder, Full Professor at the Video & Images Theory and Analytics Laboratory in Sherbrooke
Pierre-Marc is a world expert in computer vision and deep learning. He received a PhD in computer vision from the University of Montreal, followed by a postdoc at Boston University. He is currently a full professor at the Université de Sherbrooke, working on the development of deep learning solutions to various digital imaging problems. Pierre-Marc supervises software development at Imeka.
In addition to his work with Imeka, Pierre-Marc runs the Videos & Images Theory and Analytics Laboratory (VITAL), which is 100% focused on deep learning–based techniques. VITAL focuses on researching state-of-the-art algorithms in image processing, computer vision, video analytics, medical imaging, and statistical models.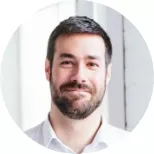 Matthieu Dumont
Senior Data Scientist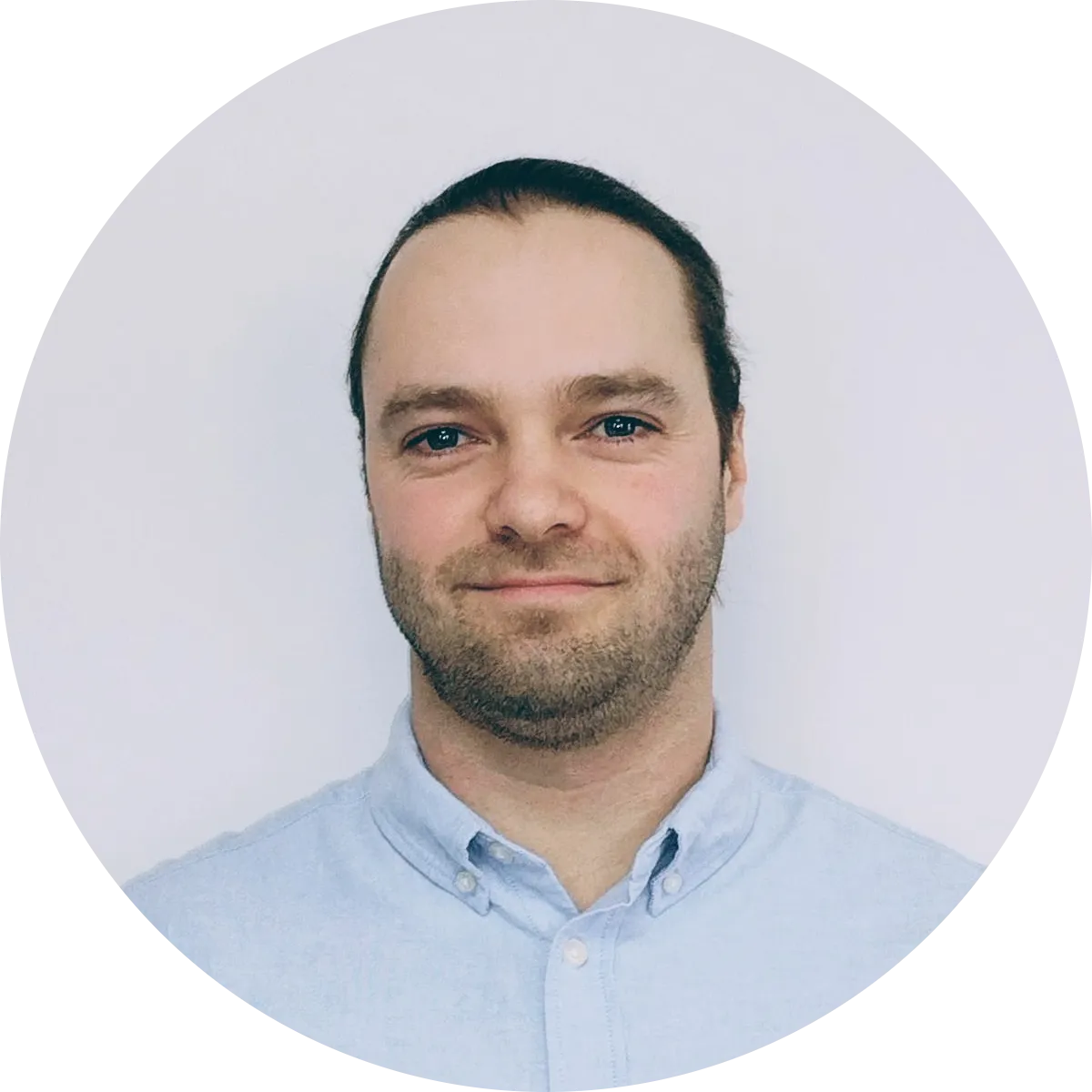 Francis Houde
Clinical Science Liaison, Neuroscientist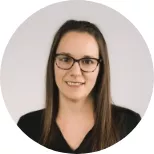 Loïka Maltais
Research
Assistant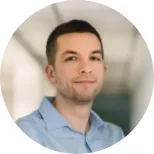 Nil Goyette
Lead Developer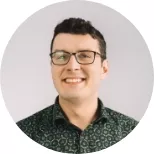 Clement Zotti
AI Software
Developer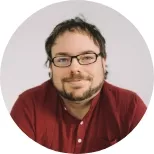 Mickael Luce
System
Administrator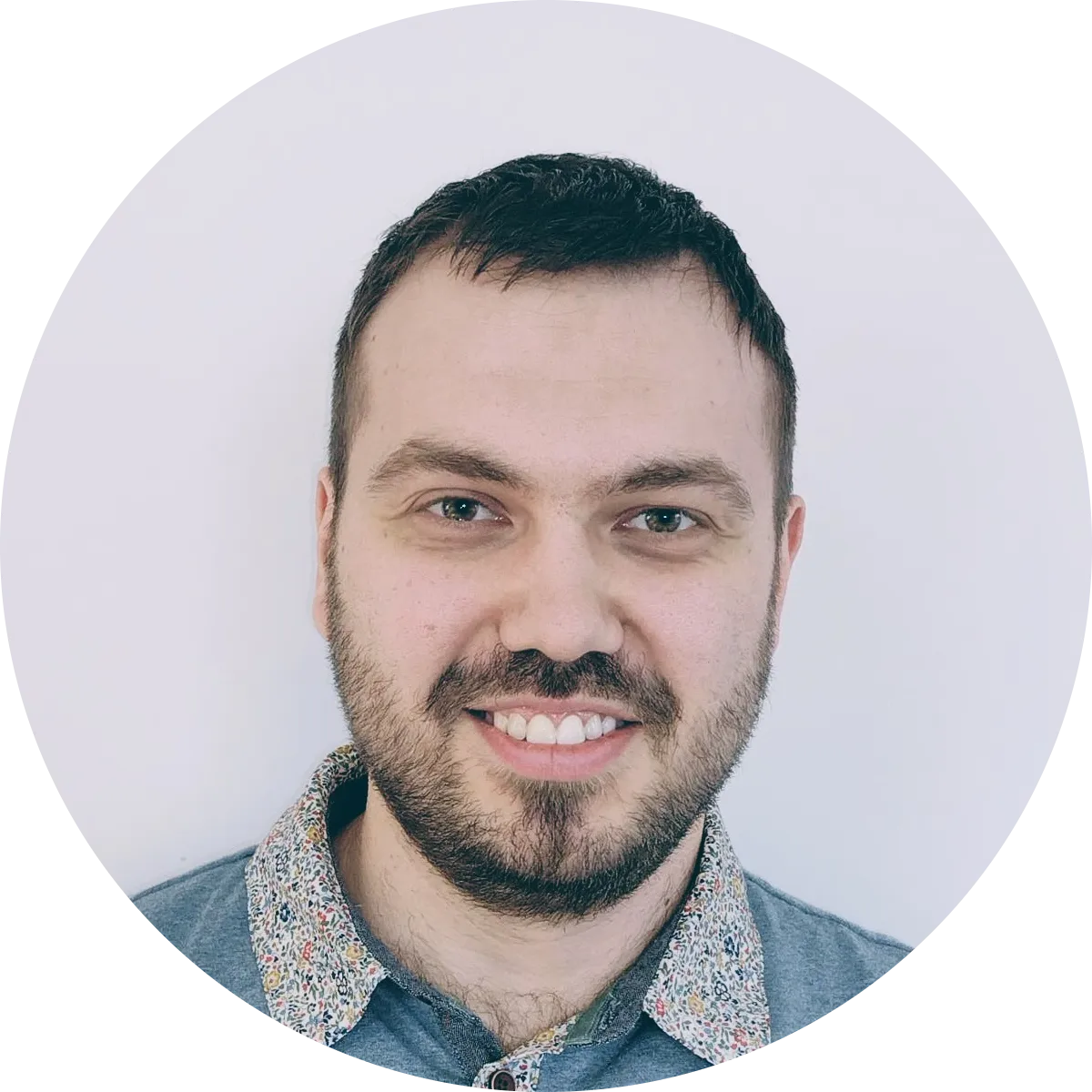 Guillaume Theaud
Diffusion Imaging Software Developer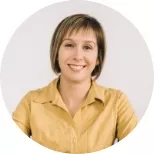 Rebecca Wilson
Administrative
Assistant and
Office Manager
Collaborations
Our main goal is to play an influential role—and minimize risk—in the search for and development of cures for brain disease.
To achieve that, we collaborate broadly and deeply.
We work with everyone who cares about brain diseases, from privately owned and publicly traded companies to researchers, universities, MRI manufacturers, and investors.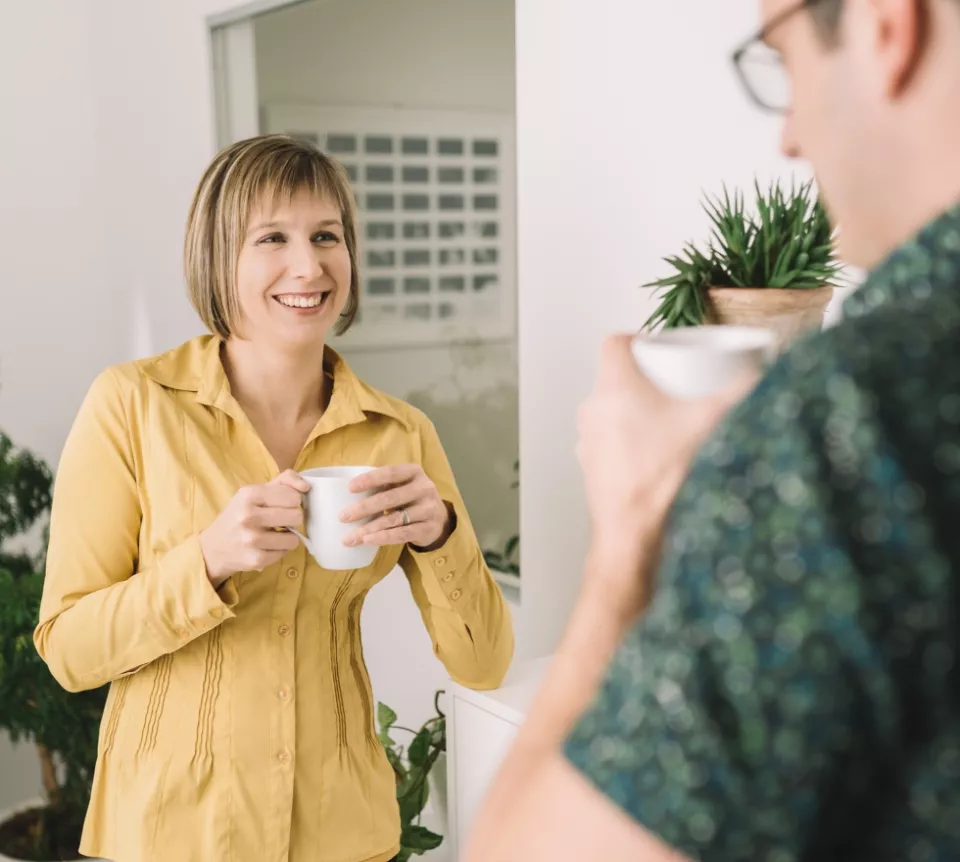 Here are some of our ongoing collaborations:
Biopharmaceutical companies
We are ready and able to collaborate with biopharma companies in any country and at any clinical stage.
Clinical research organizations (CROs)
We offer our biopharma clients a seamless experience by partnering with preclinical and clinical CROs—including yours.
Investors
Imeka has received the support of many investors in the past 10 years—a testimony to our value.
Université de Sherbrooke (UdS)
Imeka co-founders Maxime Descoteaux and Pierre-Marc Jodoin are also professors who lead labs at the UdS.
Sherbrooke Connectivity Imaging Lab (SCIL)
We work closely with the SCIL and they with us; in essence the SCIL helps us develop state-of-the art methods and algorithms.
Academics and researchers
We have helped further groundbreaking research by collaborating with academics and researchers.
Over the past 10 years we have been involved in trials at many different stages and have added value in multiple ways. Here are a few examples:
For Atara Biotherapeutics, Inc.: Our novel biomarker technology will be part of Atara's phase 2 clinical study of patients with progressive forms of multiple sclerosis (MS). The EMBOLD study, which is currently underway in the U.S. and Australia, will use our Advanced Neuro Imaging Endpoints (ANIE) biomarker platform to measure the potential effect of Atara's investigational treatment, ATA188, on neuroinflammation and remyelination of the brain and spinal cord of patients with primary and secondary progressive MS.
For GE Healthcare: Our technology will be integrated into BrainWave, an easy-to-use analysis and visualization tool for functional brain image data offered by GE Healthcare in partnership with Medical Numerics, Inc. The addition of our non-invasive neuroimaging technology to the BrainWave advanced diffusion processing package will allow researchers and clinicians to analyze diffusion MRI signals in the brain in greater detail, including highly localized views of white matter, which can yield valuable insights into the impact of central nervous system diseases and disorders.
For INmune Bio: We have established a long-term partnership with INmune Bio based on the success of our previous work with them. Our relationship began when we analyzed the results of their phase 1b dosing study and extracted information that added significant value to the company. This in turn helped them raise enough money for their phase 2 trial and multiple other programs.
For NervGen Pharma: NervGen—which specializes in therapeutics for nervous system damage—is using our imaging technology as a sensitive biomarker for phase 1b/2 clinical trials of its lead therapeutic compound. We have also collaborated with NervGen on several grant applications to various agencies, including the U.S. Department of Defense.
For NeuroScientific Biopharmaceuticals: We have partnered with NeuroScientific to help them accelerate and improve their multiple sclerosis R&D program. Our first endeavor will be to help NeuroScientific identify and quantify the disease-modifying effects of their lead investigatory product, EmtinB™, which is under investigation for the treatment of Alzheimer's disease and multiple sclerosis.
For Pfizer and others: We have established frameworks for them to use our biomarkers in their clinical programs. These contracts were based on our success in answering specific trial program questions by processing publicly available datasets.
For other major companies: We have helped them identify the most appropriate patients for future trials by analyzing imaging sequences from past studies that failed.
Imeka has your CRO needs covered!
Need a CRO? We have two pre-established partnerships with CROs—one for preclinical and one for clinical support. With these partnerships we can offer our biopharma clients the full spectrum of imaging services.
Have your own CRO? We are willing and able to collaborate with any CRO you choose.
A continuous influx of investment has enabled us to expand and refine our biomarker development expertise. Our leading-edge offering and continuous development are based, in part, on this history of funding.
Here is a brief timeline of investments received (all amounts in Canadian dollars):
2022: Projected Series A funding
2021: $1,500,000 from Desjardins ($500,000), Sherbrooke Innopole ($250,000), and private investors ($750,000)
2017: $1,000,000 in continued support from Desjardins, Sherbrooke Innopole, Innovexport, DEC, Hacking Health Accelerator, and private investors
2012: $250,000 from Sherbrooke Innopole
FierceBiotech profiled Imeka in 2021. Read the article here.
We've been working with and at the UdS since our beginnings, when Maxime and Pierre-Marc first began to develop the algorithms and concept that became the foundation of Imeka.
The aim of the SCIL is to better understand structural connectivity, develop novel quantitative tractography algorithms, validate them, and use them for human brain mapping and connectomics applications. Imeka and the SCIL work together to advance the science of brain imaging.
Some of the most exciting ideas and breakthroughs come from incubators like academic research and MD/PhD programs. That's why we are always excited by opportunities to work with early-stage research.
We have many ongoing collaborations with academics and researchers, especially in the United States and Canada. To support researchers, we have made our proprietary MI-Brain™ software available for non-profit use.
To date, researchers, scientists, and even surgeons have used our biomarker platform for extraordinary things, such as mapping out entry points for brain surgery, studying damage from concussions, and studying glucose-specific deterioration in multiple sclerosis.
WEBINARS
We are always looking to advance research and spread knowledge. So as part of our collaboration efforts, we continue to produce webinars on diverse topics and approaches.
Want to register for our next webinar?
Contact us at [email protected]!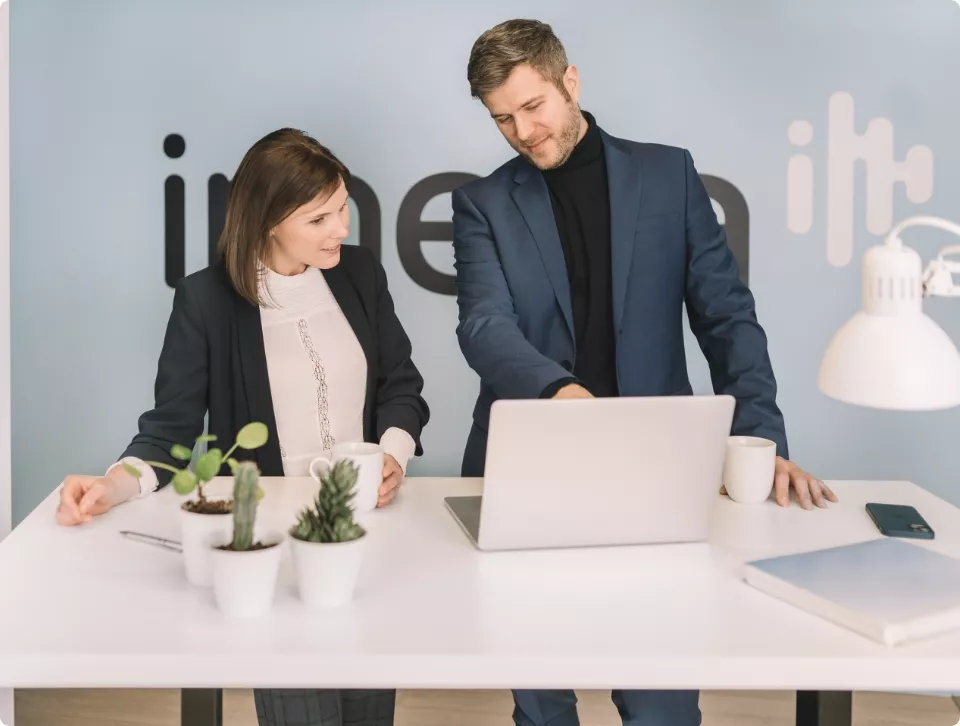 All our webinars are available on our YouTube channel. Click a title to watch.
Let's collaborate!
Like you, our main goal is to play an influential role—and minimize risk—in the search for and development of cures for brain diseases. Let's see what we can do together.